Pelvic floor rehabilitation probe manufacturer, recognize Medlinket's 17 years of experience in the medical industry~
According to Frost & Sullivan data, in recent two years, the domestic pelvic floor rehabilitation and postpartum rehabilitation electrical stimulation medical device market will maintain rapid growth, and the supporting pelvic floor rehabilitation probes (vaginal electrode and rectal electrode) will also usher in explosive growth demand.
Medlinket is well aware that with the increasing scale of pregnant women in China, the complication rate of pelvic floor diseases in second and elderly pregnant women is higher and higher, and the amount of treatment is also greater. The improvement of everyone's awareness of health makes more and more middle-aged and elderly women seek pelvic floor rehabilitation treatment. Therefore, Medlinket has closely followed the market demand and independently developed a series of pelvic floor muscle rehabilitation probes (vaginal electrode and rectal electrode) to cooperate with various brands of rehabilitation equipment to achieve the effect of pelvic floor muscle repair.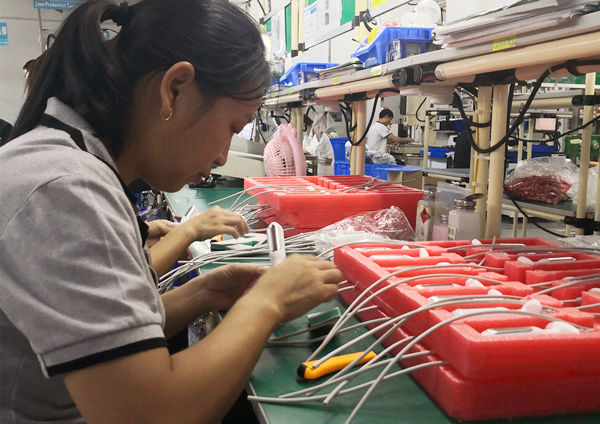 Pelvic floor and postpartum rehabilitation is mainly aimed at the common pelvic floor dysfunction of postpartum women and middle-aged and elderly women, such as urinary incontinence, pelvic organ prolapse, defecation disorder, rectus abdominis separation, low back pain, postpartum pain, uterine involution and other symptoms. It is usually treated with biofeedback in clinical use.
Medlinket series pelvic floor muscle rehabilitation probe has different specifications and sizes of vaginal electrode and rectal electrode. The probe has smooth surface and integrated design to maximize the comfort of patients; The flexible handle design can be easily placed and removed to protect the patient's privacy.
As a manufacturer of pelvic floor rehabilitation probes, Medlinket has supplied pelvic floor rehabilitation probes for major well-known rehabilitation equipment manufacturers, including customized sample processing, and selecting Medlinket's existing pelvic floor rehabilitation probes. If you are also engaged in rehabilitation medicine and need to know about pelvic floor rehabilitation probes, you are welcome to call us at any time~
Related Products