How is Medlinket's disposable non-invasive EEG sensor different from other sensors on the market?
With the development of domestic medical devices and the recognition of domestic devices by hospitals, more and more companies have begun to develop and produce disposable non-invasive EEG sensors.
So, what is the difference between Medlinket's disposable noninvasive EEG sensor and other EEG sensors on the market?
The first company in China to pass NMPA registration certification
The non-invasive EEG sensor independently developed and produced by Medlinket has passed the certification of the National Medical Products Administration since 2014. It is an earlier medical device manufacturer recognized by the state among similar domestic device companies.
Years of clinical market verification, accurate measurement and stable output
At present, Medlinket's non-invasive EEG sensors have been stationed in the famous hospitals in China. The recognition of the hospital is the greatest trust in Medlinket's non-invasive EEG sensors. It is believed that the hospital is also relieved to find a domestic alternative to imported solutions.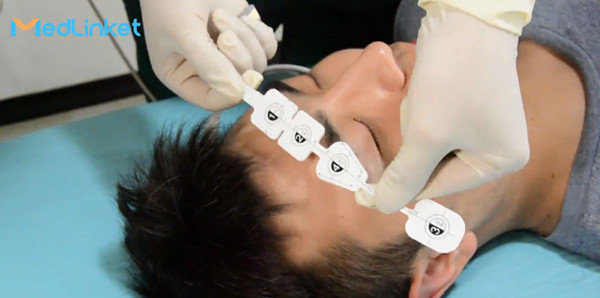 Cheap prices benefit patients and save the hospital worry
Compared with the original instruments, Medlinket's non-invasive EEG sensors undoubtedly have a higher cost performance.
Rich product choices and more cooperation opportunities
Compared with other equipment companies, Medlinket not only produces non-invasive EEG sensors, but also a series of cable components and medical sensors covering spo2 sensor, ECG, temperature probe , blood pressure, EEG, EMG, high-frequency electric knife, covering all departments of the hospital, which can be ordered one-stop to meet a variety of needs of the hospital.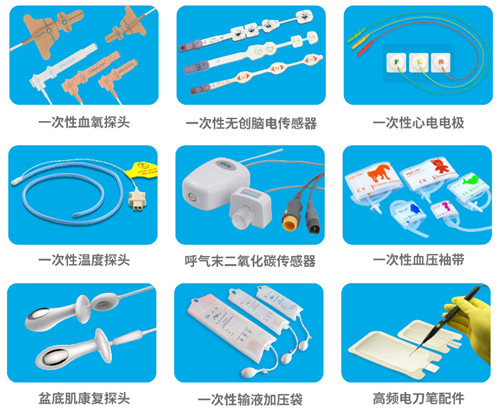 Listed company background, 17 years of medical equipment manufacturing experience
Since its establishment in 2004, Medlinket has been focusing on providing cost-effective medical cable components and sensors for anesthesia and ICU. In 2015, it was listed on Beijing's new third board. In the future, Medlinket will always be committed to the mission of "making medical care easier and people healthier". It will work intensively in the medical field, strive for excellence.
If you want to know more about Midea's disposable non-invasive EEG sensor, you can send an email ( marketing@medxing) at any time .com Contact us~
Related Products