Will the SpO2 sensor cause neonatal skin burns in SpO2 monitoring?
The metabolic process of the human body is a biological oxidation process, and the oxygen required in the metabolic process enters the human blood through the respiratory system, and combines with hemoglobin (Hb) in the red blood cells to form oxyhemoglobin (HbO2), which is then transported to the human body. In the whole blood, the percentage of the HbO2 capacity bound by oxygen to the total binding capacity is called the blood oxygen saturation SpO2.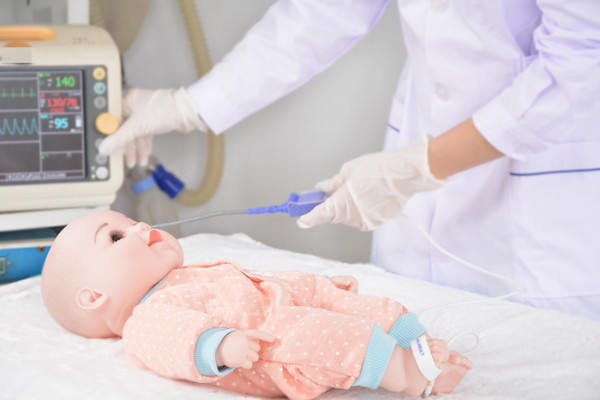 To explore the role of SpO2 monitoring in screening and diagnosing neonatal congenital heart disease. According to the results of the National Pediatric Pathology Collaborative Group, SpO2 monitoring is useful for early screening of children with congenital heart disease. High sensitivity is a safe, non-invasive, feasible and reasonable detection technology, which is worthy of promotion and use in clinical obstetrics.
At present, the monitoring of pulse SpO2 has been widely used in clinical practice. SpO2 has been used as a routine monitoring of the fifth vital sign in pediatrics. The SpO2 of newborns can only be indicated as normal when they are above 95%, The detection of SpO2 of newborn blood can help nurses discover the changes in children's condition in time, and guide the basis for clinical oxygen therapy.
However, in neonatal SpO2 monitoring, although it is considered to be a non-invasive monitoring, in clinical use, there are still cases of finger injury caused by continuous SpO2 monitoring. In the analysis of 6 cases of SpO2 monitoring In the data of finger skin injuries, the main reasons are summarized as follows:
1. The patient's measurement site has poor perfusion and cannot take away the sensor temperature through normal blood circulation;
2. The measurement site is too thick; (for example, the soles of newborns whose feet are more than 3.5KG are too thick, which is not suitable wrapped foot measurement)
3. Failure to regularly check the sensor and change the position.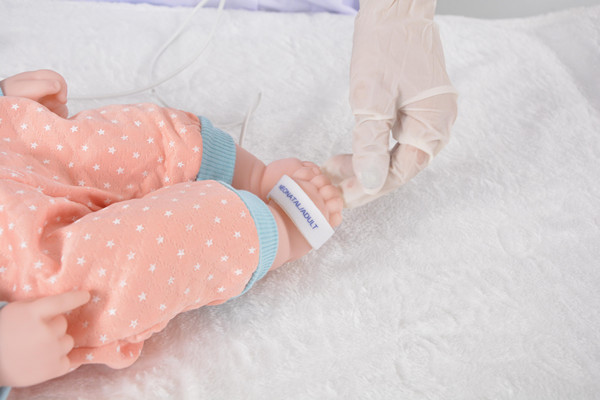 Therefore, Medlinket developed an intelligent-over-temp-protection-spo2-sensor based on market demand. This sensor has a temperature sensor. After matching with a dedicated adapter cable and a monitor, it has a local over-temperature monitoring function. When the patient's monitoring part skin temperature exceeds 41℃ , The probe will stop working immediately. At the same time, the indicator light of the SpO2 adapter cable emits red light, and the monitor emits an alarm sound, prompting medical staff to take timely measures to avoid burns. When the skin temperature of the patient's monitoring site drops below 41°C, the probe will restart and continue to monitor SpO2 data. Reduce the risk of burns and reduce the burden of regular inspections of medical staff.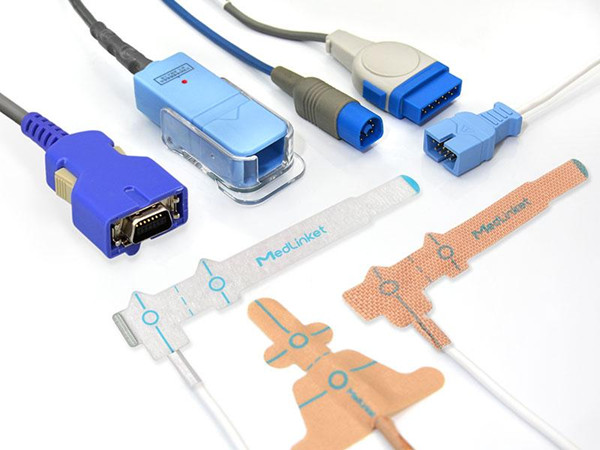 Product advantages:
1. Over-temperature monitoring: There is a temperature sensor at the probe end. After matching with a dedicated adapter cable and monitor, it has a local over-temperature monitoring function, which reduces the risk of burns and reduces the burden of regular inspections of medical staff;
2. More comfortable to use: the space of the probe wrapping part is smaller, and the air permeability is good;
3. Efficient and convenient: V-shaped probe design, quick positioning of the monitoring position, connector handle design, easier connection;
4. Safety guarantee: good biocompatibility, no latex;
Related Products