[Exhibition notice] Med-linket's exhibition overview in the second half year of
2017 has passed a half in the twinkling of an eye, reviewing the first half year of 2017, changes in medical circle can be described as a ranging fire, and there are more surprises waiting for us at the second half year of 2017.
Now Med-linket will recommend some exhibitions that wroth visiting in the second half year of 2017 at home and abroad to you, we will also participate and we are looking forward to your visit.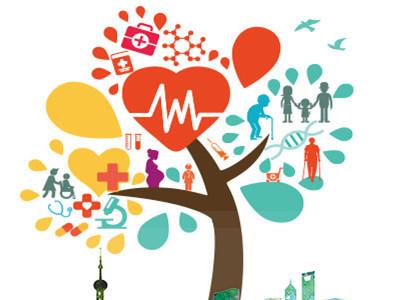 The 27th Florida international medical Exhibition (FIME)
Time: AUGUST 8-10, 2017 | 10:00 AM - 05:00 PM
Address:ORANGE COUNTY CONVENTION CENTER-WEST CONCOURSE, ORLANDO, FLORIDA
Booth Number: B.J46
[Exhibition Brief Introduction]
FIME is the largest exhibition for medical equipment and instrument in the southeastern of America. Exhibits include treatment equipment and accessories, detection & analysis & diagnostic instrument and accessories, electronic medical equipment, medical furniture, laboratory supplies, medical consumables, auxiliary products for disabled person, nursing care and recovering equipment, monitors, orthopedic devices, ophthalmic equipment, dental equipment, cleaning disinfection products, medical packaging, biomedical & chemical products, family care, needled cotton products, medicine and nutrition health care products etc..

The 25th National Anesthesia Academic Conference of Chinese Medical Association (2017)
Time: September 7-10, 2017
Location: Zhengzhou, China
[Exhibition Brief Introduction]
This conference is the first class academic conference of Chinese Medical Association, the annual conference for major groups of anesthesiology branch will be held at the same time, so it is an very important academic event in 2017. The annual conference will set up with general assembly special reports & academic exchanges for the major groups etc. and academic exchanges will be held in the form of thematic sections and academic paper reports.
2017 Silk Road Health Forum & International Health Expo
Time:September 10-12,2017
Address: Xinjiang International Convention and Exhibition Center(No.3 Hongguangshan Road Urumqi)
[Exhibition Brief Introduction]
2017 Silk Road Health Forum and International Health Expo is to actively implement the "Healthy China 2030", and actively promote the Silk Road Economic Belt as the core & cover exchange and trade of modern medical treatment, tourism medical treatment, recovery medical treatment and other fields in West Asia. The exhibits fully cover medical equipment, pharmaceuticals, nutrition and health care products, household medical supplies, health management and other related services.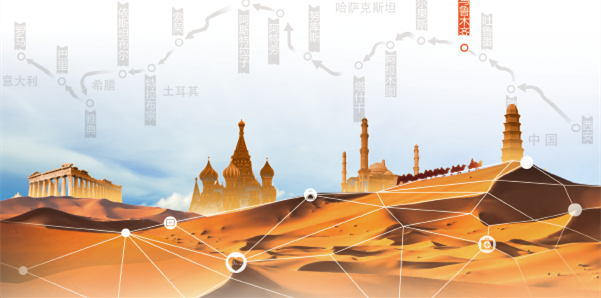 2017 annual conference of the American Society of Anesthesiologists (ASA)
Time: October 21-25, 2017
Location: Boston USA
Booth Number: 3621
[Exhibition Brief Introduction]
ASA holds a conference annually, it is the world's largest and most comprehensive anesthesia related educational activities and exhibitions, it is aimed to raise and maintain medical practice in anesthesiology field and improve patient's treatment effect, specially formulates standards, guidelines and statements and provide guidance for anesthesiology department to improve decision-making and promote favorable results. It is with the most influential and well-known professionals in anesthesiology, pain medicine & critical care medicine fields gathered.
The 78th China International Medical Equipment (Autumn) Expo and the 25th China International Medical Equipment Design & Manufacturing Technology (Autumn) Exhibition
Time: October 29- November 1,2017
Location: Dianchi International Conference and Exhibition Center, Kunming, China
[Exhibition Brief Introduction]
CMEF Autumn Exhibition chooses Kunming as it has national strategic support, plus its unique geographical advantages of Yunnan and its great potential in developing health industry. The theme of this exhibition is wise medical and it covers recovery & family medical area, medical service area, intelligent health care area, medical electronic area, medical optical area, disinfection control area, medical consumables area, hospital construction and logistics management etc..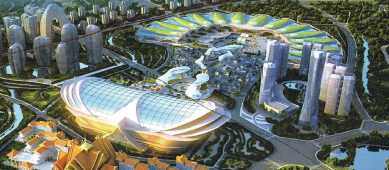 The 49th International Medical Exhibition in Dusseldorf, Germany in 2017
Time: November 13 -16, 2017
Location: German Dusseldorf Exhibition Center
Booth Number: 7a,E30-E
[Exhibition Brief Introduction]
Germany Dusseldorf International Hospital and Medical Equipment & Supplies Exhibition "is the most famous comprehensive exhibition in the world, it is recognized as the largest hospital & medical equipment exhibition in the world, it ranks No. 1 of medical trade fair in the world as its irreplaceable scale and influence. The exhibits include all kinds of conventional medical equipment and articles, medical communication information technology, medical furniture equipment, medical field construction technology, medical equipment management etc.

The 19th China International Hi-tech Fair
Time: November 11-16,2017
Location: China Shenzhen Convention and Exhibition Center
Booth number: 1C82
[Exhibition Brief Introduction]
The 19th Hi-tech Fair will focus on profession & connotation to create and further improve professional level comprehensively, the professional area includes information technology and product exhibition, energy saving exhibition, new energy exhibition, green construction exhibition, new materials exhibition, advanced manufacturing industry exhibition, smart city exhibition, smart health care exhibition, photoelectric display exhibition, aerospace science and technology exhibition, civil & military integration exhibition.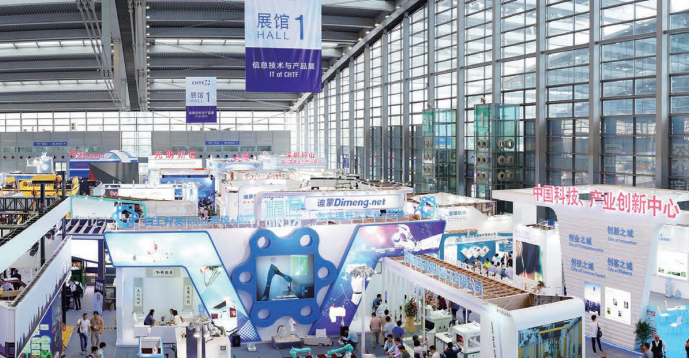 The 27th Russia International Medical & Health Care Engineering Exhibition in 2017 Zdravo-Expo
Time: December 4-8, 2017
Location: Moscow International Exhibition Centre, Russia
[Exhibition Brief Introduction]
As the largest, most professional & most far-reaching medical exhibition in Russia, it has been certified by UFI - Union of International Fairs, RUEF - Russian Union of Exhibition and Fairs. Exhibits include medical equipment, instruments and equipment, dental equipment, consulting room diagnosis equipment, hospital management system and facilities, medical consumables, medical suture, disposable consumables; recovery equipment and instrument,auxiliary tools for the disabled, surgical instruments and surgical equipment, endoscopic equipment, ophthalmic equipment; various types of drugs, preparation, emergency & disaster management, pathology, genetics, anaesthetic equipment and various surgical supplies, beauty and health care equipment and products, surgery and medical cosmetics,diagnostic imaging equipment, chromatographic analyzer, consulting room analyzer, dialysis and transplantation surgery, medical pump system, nuclear magnetic resonance imaging, inspection equipment, blood transfusion equipment, surgical equipment and devices etc.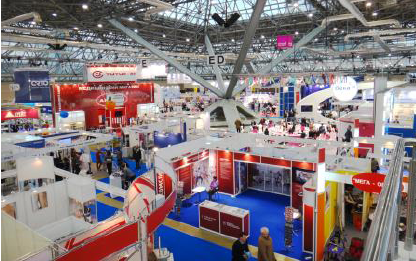 Related Products