[Exhibition Invitation]Med-linket Invited You To Participate In The October American Anesthesia Conference And The International Medical Device CMEF Autumn Exhibition
October Exhibition Invitation from Med-Linket :
2017 annual conference of the American Society of Anesthesiologists (ASA)
Time: October 21-25, 2017
Location: Boston USA
Booth Number: 3621
[Exhibition Brief Introduction]
ASA holds a conference annually, it is the world's largest and most comprehensive anesthesia related educational activities and exhibitions, it is aimed to raise and maintain medical practice in anesthesiology field and improve patient's treatment effect, specially formulates standards, guidelines and statements and provide guidance for anesthesiology department to improve decision-making and promote favorable results. It is with the most influential and well-known professionals in anesthesiology, pain medicine & critical care medicine fields gathered.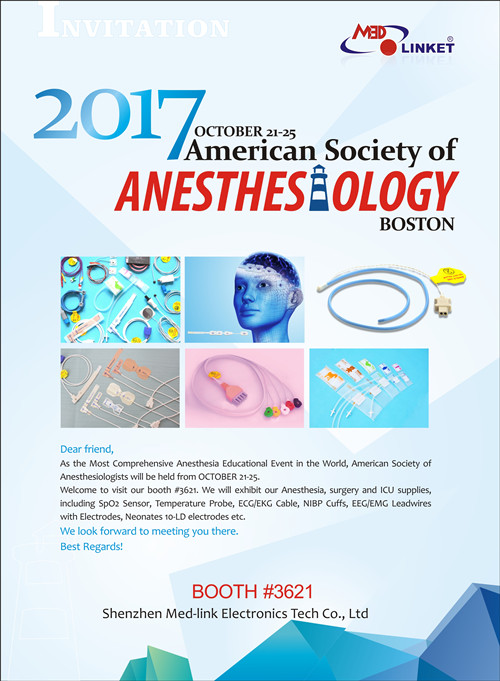 The 78th China International Medical Equipment (Autumn) Expo and the 25th China International Medical Equipment Design & Manufacturing Technology (Autumn) Exhibition
Time: October 29- November 1,2017
Location: Dianchi International Conference and Exhibition Center, Kunming, China
[Exhibition Brief Introduction]
CMEF Autumn Exhibition chooses Kunming as it has national strategic support, plus its unique geographical advantages of Yunnan and its great potential in developing health industry. The theme of this exhibition is wise medical and it covers recovery & family medical area, medical service area, intelligent health care area, medical electronic area, medical optical area, disinfection control area, medical consumables area, hospital construction and logistics management etc..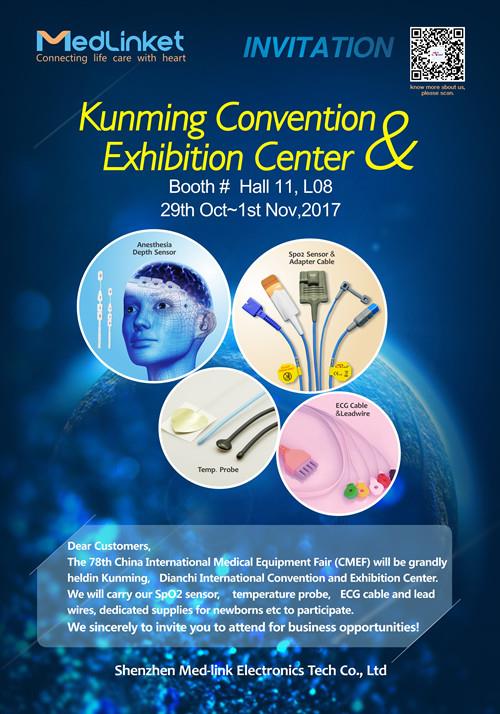 Related Products