For the bidding of disposable EEG sensor manufacturers, Medlinket is the first choice and sincerely invites agents from all over the world
Recently, one of our customers said that when participating in the bidding of a hospital for a disposable EEG sensor manufacturer, the bidding failed because of the manufacturer's product qualification and other problems, resulting in missing an opportunity to be admitted to the hospital... When the customer told us, we had to feel sorry, and a feeling of "regret not to have known each other earlier" came naturally. Why didn't we meet Medlinket medical earlier?
As a manufacturer of disposable EEG sensors, Medlinket medical has been focusing on providing high-quality medical sensors and cable components for anesthesia and ICU intensive care since its establishment in 2004, including disposable non-invasive EEG sensors, disposable spo2 sensor sensors, disposable ECG leadwires, disposable temperature probes, disposable blood pressure cuffs, disposable ECG electrodes Disposable infusion pressure bag, end ETCO2 sensor and sampling tube accessories, rich product lines, suitable for multiple departments, more choices and greater opportunities for cooperation.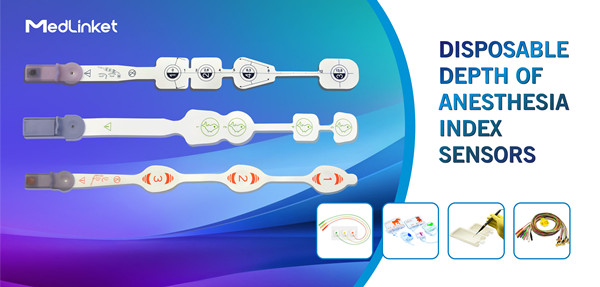 Medlinket's disposable non-invasive EEG sensor has been successfully settled in many well-known hospitals since it was registered by NMPA in 2014. After 7 years of clinical market verification, Medlinket's disposable non-invasive EEG sensor is suitable for various mainstream equipment models, and the measurement data is accurate and stable, providing a more safe and assured guarantee for surgery.
Therefore, the manufacturers of disposable EEG sensors prefer Shenzhen Medlinket medical. With 17 years of experience in medical device manufacturers, they are professional and dedicated, carefully connect life and care, and provide you with better cooperation services.
Now Medlinket's disposable EEG sensors are looking for agents everywhere. If you need it, you can contact us at any time~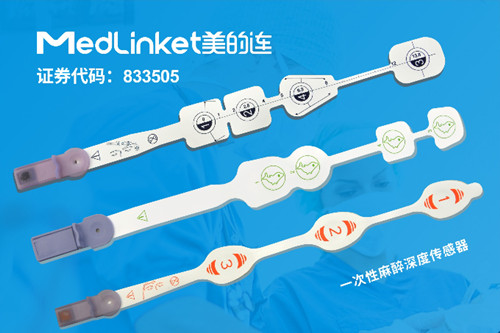 Advantages of Medlinket disposable non-invasive EEG sensor:
1. A variety of models are available, including bis compatible dual channel EEG dual frequency index, entropy index EEG sensor, etc;
2. The first manufacturer registered by nmpa in China, with 7 years of clinical market verification and guaranteed product quality;
3. High quality conductive adhesive and sensor, fast reading data;
4. Domestic medical device manufacturers leave the factory with higher cost performance.
Statement: the ownership of all registered trademarks, product names, models, etc. displayed in the above contents are owned by the original holder or original manufacturer. This article is only used to explain the compatibility of Medlinket's products, and has no other intention! For the purpose of transmitting more information, the copyright of some extracted information belongs to the original author or publisher! Solemnly declare your respect and gratitude to the original author and publisher.If you have any questions, please email us marketing@med-linket.com.
Related Products