Why choose a disposable non-invasive EEG sensor adapted to BIS module?
Why choose bispectral index scale(BIS)?
1. It has been proved to be the gold standard for awareness monitoring
The United States, Canada, the United Kingdom... And many other national professional clinical committees recognized and recommended it for clinical awareness monitoring; The bispectral index of EEG not only improved the effect of anesthesia and the comfort of patients, but also proved to effectively reduce the awareness rate during operation and postoperative memory in predictable clinical trials. Approved by FDA in 2003: it can be used as intraoperative monitoring. There are more than 3200 research literatures, 95% of which are published in the top four international anesthesia journals in the world.
2. It is widely used in clinic, with various and flexible choices
Bispectral index of EEG is applicable to anesthesia and other fields requiring sedation (operating room, ICU and other clinical operations requiring sedation). In terms of population, it is suitable for patients of all ages, from children to elderly patients. In terms of application equipment, BIS EEG dual frequency index cooperates with major monitoring manufacturers with a global market share of more than 90%, which is applicable to 90% of all brands of monitors. More than 49000 machines (single machine and module) have been installed in the world. So far, more than 24 million people have applied bis in the world.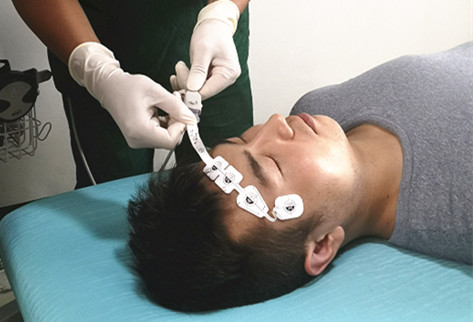 Medlinket's non-invasive EEG sensor compatible with BIS module has the following advantages:
1. The product has passed the registration and has 7 years of clinical verification experience, with sensitive measurement and accurate value;
2. Brain electrode adopts imported conductive adhesive and high-quality 3M double-sided adhesive, with low impedance and good viscosity;
3. The product has good compatibility and is suitable for Kehui machines. At the same time, Philips, Mindray and other bis modules can be compatible. In addition, various monitoring accessories are available;
4. It has strong anti-interference ability, and the sensor has certain anti-interference ability to the electromagnetic signals of other electrical equipment.
Statement: the ownership of all registered trademarks, product names, models, etc. displayed in the above contents are owned by the original holder or original manufacturer. This article is only used to explain the compatibility of Medlinket's products, and has no other intention! For the purpose of transmitting more information, the copyright of some extracted information belongs to the original author or publisher! Solemnly declare your respect and gratitude to the original author and publisher. If you have any questions, please contact us at 400-058-0755.
Related Products