2018 Med-link Medical Exhibitions Preview
Here is our list of medical exhibitions we will take participate in 2018 and we are looking forward to work with you~
Feb. 6 - 8, 2018
US Anaheim International Medical Devices & Manufacturing Trade Fair MD&M West
Place: Anaheim Meeting Center, Los Angeles, US
Med-link Booth No.: Hall C 3195
【Exhibition Overview】
As the largest medical design and manufacturing exhibition in the world, MD & M West has been holding since 1985 with nearly 2,200 suppliers attending, 180000 square feet & 16000 attendees each year, the fields covered include related industries medical device design and manufacturing, technology automation, packaging, plastic technology and green technology production etc.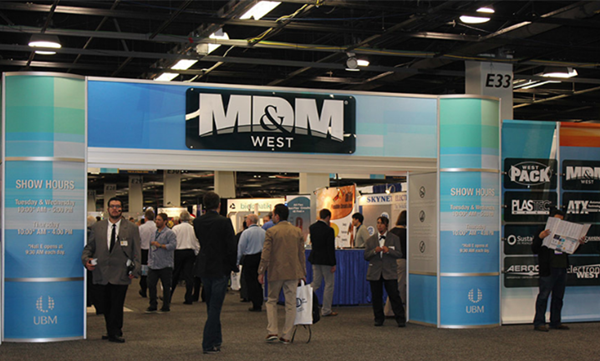 Feb. 21-23 2018
The 4th Osaka International Medical Expo & Conference Medical Japan
Place: Osaka INTEX International Exhibition Center
Med-link Booth No.: Hall 4 24-67
【Exhibition Overview】
Japan Osaka Medical Exhibition(Medical Japan) is the only comprehensive medical exhibition in Japan, it is supported by more than 80 industry associations & relevant government departments such as Japan Medical Devices Association, it covers the 6 related fields of the whole industry. Japan is the second largest medical market in the world of a scale up to 473 billion US dollars; as the core area of Japan's medical market, Osaka is the center & hub of west Japan cities such as Kyoto & Kobe etc, it owns excellent geographical advantages.
April 11-14 2018
The 79th China International Medical Equipment(Spring) Fair & the 26th China International Medical Devices Design and Manufacturing Technology(Spring) Fair
Place: Shanghai National Meeting Center
Med-link Booth No.: Pending
【Exhibition Overview】
China International Medical Equipment Fair (CMEF), founded in 1979, twice a year in spring and autumn, has become the largest medical device and related products, services exhibition in the Asia Pacific region. The exhibition covers a full range of more than 10,000 kinds of products including medical imaging, in vitro diagnosis, electronics, optics, first aid, rehabilitation care, mobile health care, medical services, hospital construction, medical information technology, wearable etc, directly and comprehensively serves in medical equipment industry from the source to the end of the entire medical industry chain.

May 1-5 2018
The 4th Shenzhen International Pet Exhibition
Place: Shenzhen Convention & Exhibition Center
Med-link Booth No.: Hall 1 A60
【Exhibition Overview】
Shenzhen International Pet Exhibition is a comprehensive exhibition focused on serving the whole industry chain of pet industry. It covers a comprehensive industrial chain of pet food, supplies, medical treatment and living organism etc., it is an integration of new products promotion and publication, industry seminar, trade matchmaking and pet cultural exchange activities.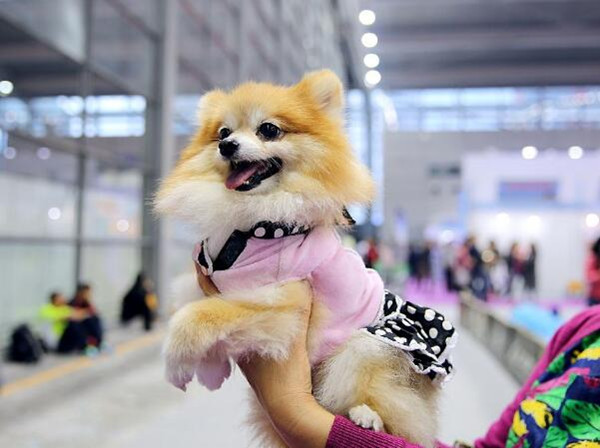 July 17-19 2018
The 28th US Florida International Medical Equipment Fair(FIME)
Place: Orange County Convention Center, Orlando, Florida
Med-link Booth No.: A.E28
【Exhibition Overview】
US International Medical Equipment Exhibition(FIME) is the largest professional medical exhibition in the southeastern area. It is holed annually and has 27 years of history till now. The exhibition scale of 2018 will be expanded from 275,000 square feet in 2017 to 360,000 square feet; at the same time, there will be over 22,000 international medical professionals from North America, South America, the Caribbean and other surrounding regions to attend.

August 22-26 2018
The 21st Pet Fair Asia
Place: Shanghai New International Expo Center
Med-link Booth No.: Pending
【Exhibition Overview】
As one of the most influential platform in the global pet industry, Pet Fair Asia has been developing since 1997 with the rapid development of China's pet industry. After 2 decades of experience, Pet Fair Asia has become a mature preferred platform which is an integration of functions such as brand promotion, network establishment, channel development, new product launches, interaction of pet & pet owner etc.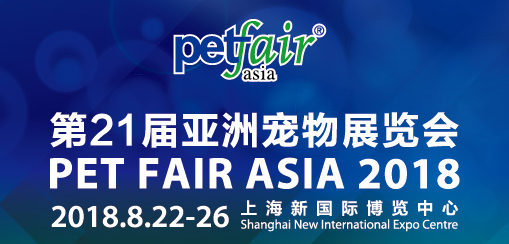 Oct. 13-17 2018
American Society of Anesthesiologists Association
Place: American San Francisco
Med-link Booth No.: 308
【Exhibition Overview】
Founded in 1905, ASA is an integrated organization with over 52,000 members in education, research and scientific research, it is also the premier anesthetic in the world. The aim is to improve and maintain medical practice in the field of anesthesiology and improve patient's treatment effect by specially developing standards, guidelines and statements to provide guidance for Anesthesiology department in improving decision-making and promoting favorable effect.

Oct.29-Nov. 1 2018
The 80th China International Medical Equipment Fair(Autumn) & the 27th China International Medical Devices Design & Manufacturing
Place: Shenzhen Convention & Exhibition Center
Med-link Booth No.: Pending
【Exhibition Overview】
ICMD focuses on the upper industries of medical device manufacturing with exhibitors covering industrial design, electronic components, medical sensors, connectors and OEM components; packaging machinery and materials, motors, pumps and motion control equipment; device manufacturing, OEM and products support services and other fields, it is a comprehensive service platform covering the entire medical equipment industry chain and it is an integration of product technology, service innovation & trade, academic exchange, education and learning in the Asia Pacific region.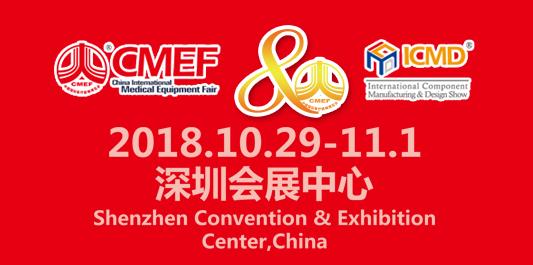 Nov. 1-5 2018
Chinese Medical Association The 26th National Academic Conference on Anesthesiology
Place: Beijing
Med-link Booth No.: Pending
【Exhibition Overview】
This is the first class academic conference of Chinese Medical Association, the annual conference of professional groups of anesthesiology branch will be held at the same time. At the same time, the 15th Asia & Asian-Australasian Anesthesiology conference will be held. The meeting content will be set with thematic reports, academic exchanges of professional groups etc., and the academic exchanges will be with the form combined thematic sections and academic papers.

Nov. 12-15 2018
The 50th Dusseldorf International Medical Equipment Exhibition in Germany
Place: Germany•Dusseldorf Exhibition Hall
Med-link Booth No.: pending
【Exhibition Overview】
International Hospital and Medical Equipment Exhibition in Dusseldorf Germany is a world-renowned comprehensive medical exhibition, it is recognized as the largest hospital and medical equipment exhibition and No. 1 with its irreplaceable scale and influence in medical trade exhibitions in the world. More than 5,000 companies from over 150 countries and regions take participate in each year, 70% of them are from countries overseas, scale of the exhibition is more than 130,000 square meters and it attracts about 180,000 visitors all over the world.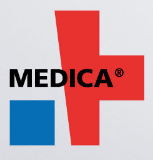 Nov. 16-21 2018
The 20th China International Hi-Tech Fair
Place: Shenzhen Convention & Exhibition Center
Med-link Booth No.: pending
【Exhibition Overview】
China International Hi-Tech Fair(short as Hi-Tech Fair) is the largest and the most influential exhibition in technology which integrates achievement trade, products display, high-level forum, project investment with cooperation communication, it is recognized as No.1 in China Technology. The fair will focus on displaying advanced technology & products such as newest & advanced technologies, internet +, big data, internet of things, AR/VR, artificial intelligence, new technology applications in electronic, new energy, new material and modern agriculture etc.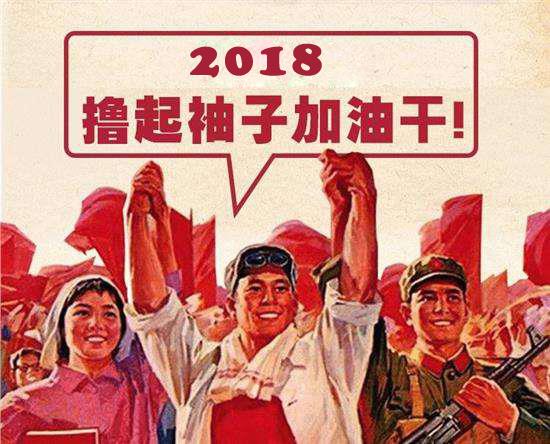 Related Products