Medlinket professionally developed a high-precision oximeter with strong applicability and anti-jitter
SpO2 is one of the important indicators of physical health. The SpO2 of a normal healthy person should be kept between 95%-100%. If it is lower than 90%, it has entered the range of hypoxia, and once it is lower than 80% % Is severe hypoxia, which can cause great damage to the body and endanger life.
The oximeter is a common tool for monitoring SpO2. It can quickly reflect the SpO2 of the patient's body, understand the body's oxygenation function, detect hypoxemia as soon as possible, and improve patient safety. Medlinket home portable oximeter can measure SpO2 efficiently and quickly. After years of continuous research, its measurement accuracy has been controlled at 2%. It can achieve accurate measurement of SpO2, temperature, and pulse, which can meet the needs of professionals. Need for measurement.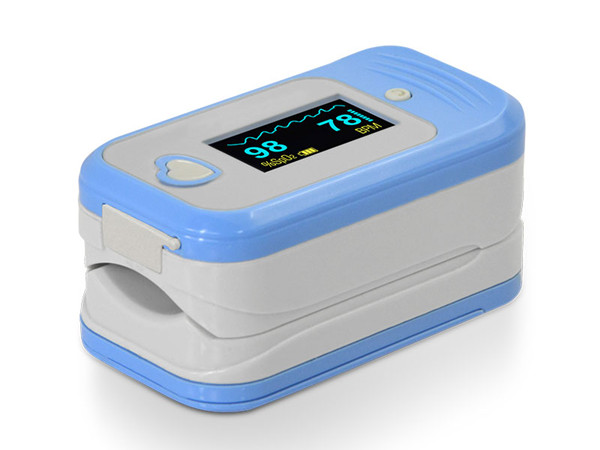 The advantages and pain points of finger clip oximeters on the market
There are many types of oximeters on the market, but for home-style users and professional fitness professionals, most people will choose finger-clamp portable oximeters, because they are exquisite, compact, easy to carry, and not affected by time and place. Restrictions are very convenient and fast. At present, in clinical applications, SpO2 measurement mainly has two major pain points: one is poor applicability: fingers with different skin colors or different thicknesses are prone to unmeasured or abnormal measured values. The second is the poor anti-exercise performance: the anti-interference ability is relatively weak, and the user's measurement part moves slightly, and the SpO2 value or the pulse rate value deviation is likely to be large.
Advantages of Medlinket's temperature- pulse-oximeter
1. The oximeter developed by Medlinket has complete qualifications and high accuracy. The SpO2 error is controlled at 2%, and the temperature error is controlled at 0.1°C.
2. Imported chip, patented algorithm, can accurately measure in the case of weak perfusion and jitter.
3. The display interface can be switched, four-way display, horizontal and vertical switching, and the size of the waveform and font of the screen can be set.
4. Multi-parameters can be measured to realize five functions of health detection: such as SPO2, pulse PR, temperature Temp, low perfusion PI, respiratory RR (customization required), heart rate variability HRV, PPG blood plethysmogram, all-round measurement .
5. You can choose single measurement, interval measurement, 24h continuous measurement throughout the day.
6. The intelligent alarm can be customized to set the upper and lower limits of SpO2/pulse rate/body temperature, and the alarm will be automatically prompted when the range is exceeded.
Medlinket temperature-pulse-oximeter can be equipped with different types of accessories.
1. The SpO2 probe/temperature probe can be connected externally, which is suitable for different patients such as adults/children/infants/newborns;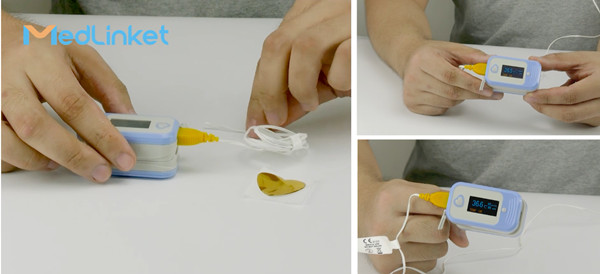 2. According to different groups of people and different department scenarios, the external probe can choose finger clip type, silicone soft finger cot, comfortable sponge, silicone wrapped type, non-woven wrap strap and other special sensors;
3. You can choose to clamp your finger for measurement, or you can choose wrist-type accessories and wrist-type measurement.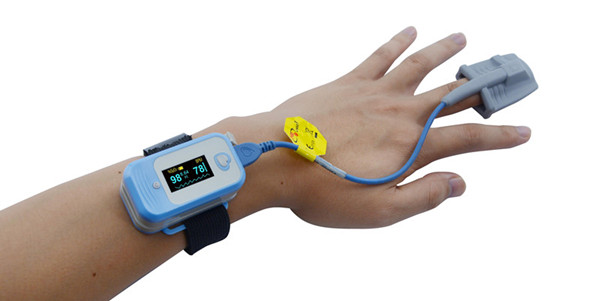 Medlinket adheres to the mission of "making medical affairs easier and people healthier", and is committed to providing customers with professional products and services. Choosing Medlinket's cost-effective and accurate measurement oximeter solution in the "brightly dazzling" market, I believe it will quickly gain the favor of users.
Related Products